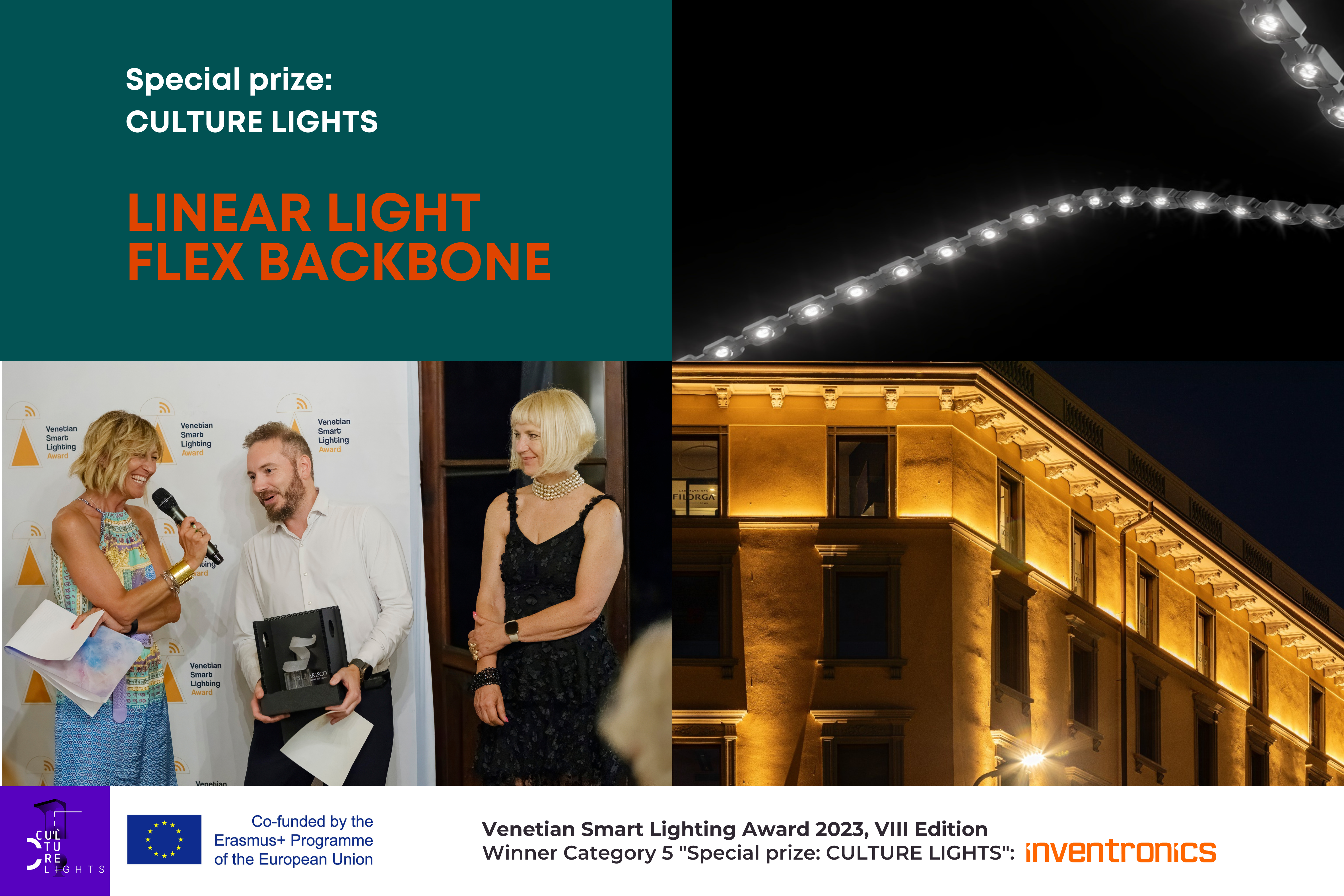 18 Jul

Winner of "Special prize: CULTURE LIGHTS" at the Venetian Smart Lighting Award 2023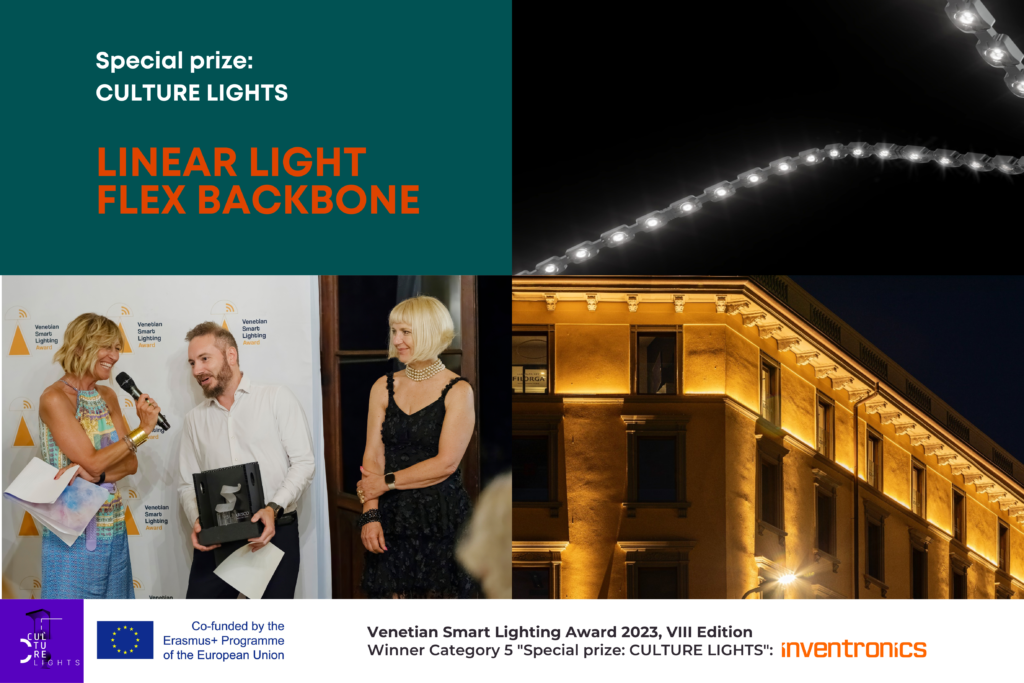 On July 13th, the Venetian Smart Lighting Award, the annual competition organized by Rete di Imprese Luce in Veneto, member of ELCA European Lighting Cluster Alliance (Culture Lights Coordinator), took place at Villa Ca' Marcello in Piombino Dese (Italy).
The "Special Prize: CULTURE LIGHTS", which is specifically designed to acknowledge lighting products or technical solutions that contribute to the valorization of cultural heritage sites and buildings, has been awarded to LINEAR LIGHT FLEX CARBONE by the lighting company INVENTRONICS!
The event was also an excellent opportunity to discuss sustainable lighting systems for the restoration, enhancement, and conservation of cultural heritage sites and present the upcoming Culture Lights training courses on sustainable lighting methodologies in cultural buildings!
Big thanks to all participating companies!
Visit the VSLA2023 website to find out all the winners: https://www.venetiansmartlightingaward.it/