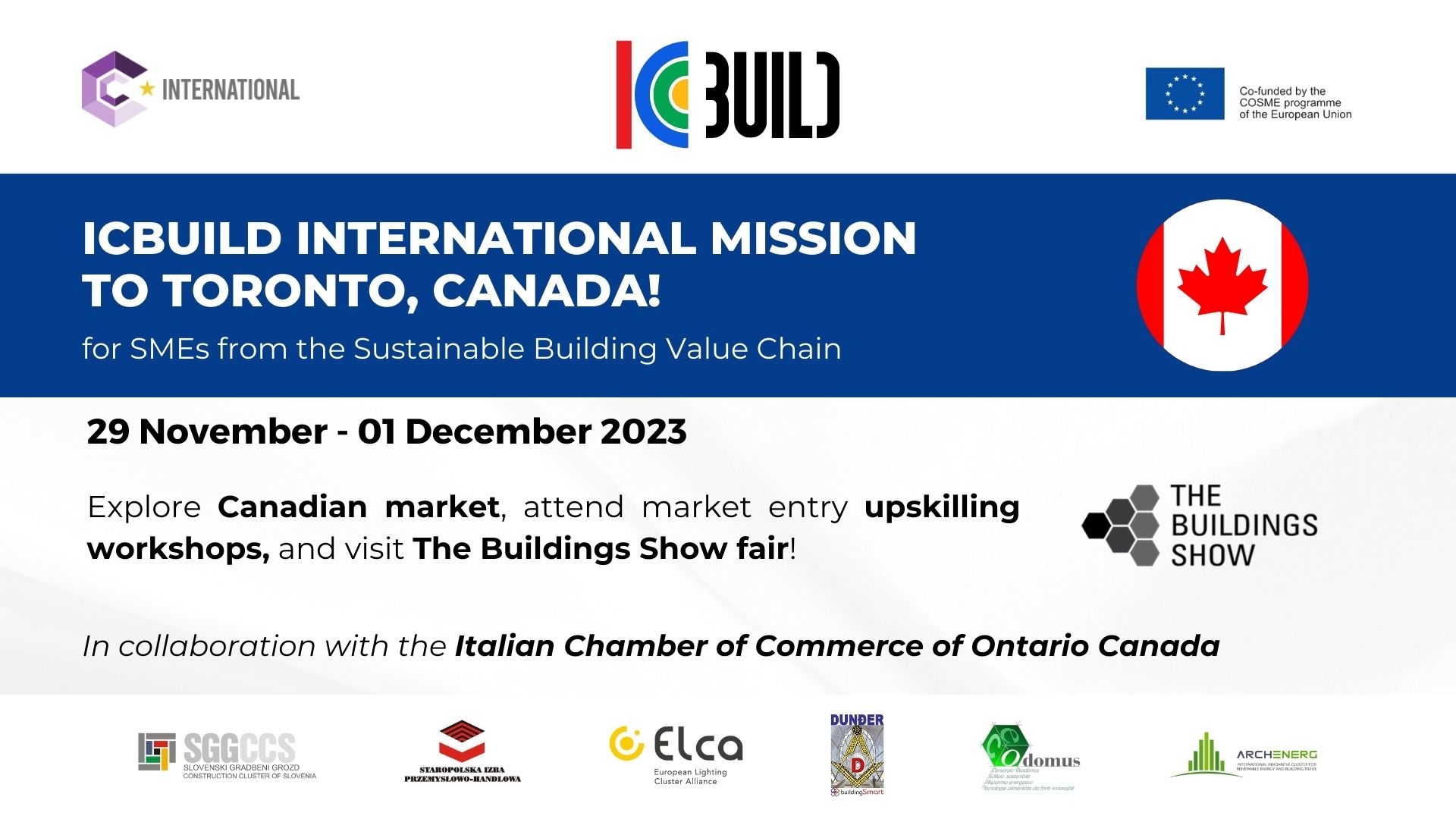 23 Oct

ICBUILD international mission to Toronto is on the way!

LAST CALL FOR ELCA'S SMES!

Within ICBUILD project, we are organizing an international mission to Toronto from 29 November to 01 December 2023 aims at exploring Canadian market, including market entry workshops, and visiting The Building Show 2023, the North America's largest event for the design & construction sector! The ICBUILD international mission is organized in collaboration with ICCO Canada – Italian Chamber of Commerce of Ontario Canada.

For all SMEs associated to ELCA European Lighting Cluster Alliance cluster members:
Rete di Imprese Luce in Veneto
Cluster Lumière
Cluster de Iluminación CICAT
Groen Licht Vlaanderen
P𝐨𝐥𝐬𝐤𝐢 𝐙𝐰𝐢𝐚̨𝐳𝐞𝐤 𝐏𝐫𝐳𝐞𝐦𝐲𝐬ł𝐮 𝐎𝐬́𝐰𝐢𝐞𝐭𝐥𝐞𝐧𝐢𝐨𝐰𝐞𝐠𝐨
We offer a travel voucher to partially cover travel and accommodation costs!
If you would like to participate, please contact Marta Krakowiak (ELCA) – 📧 marta.krakowiak@elcacluster.eu