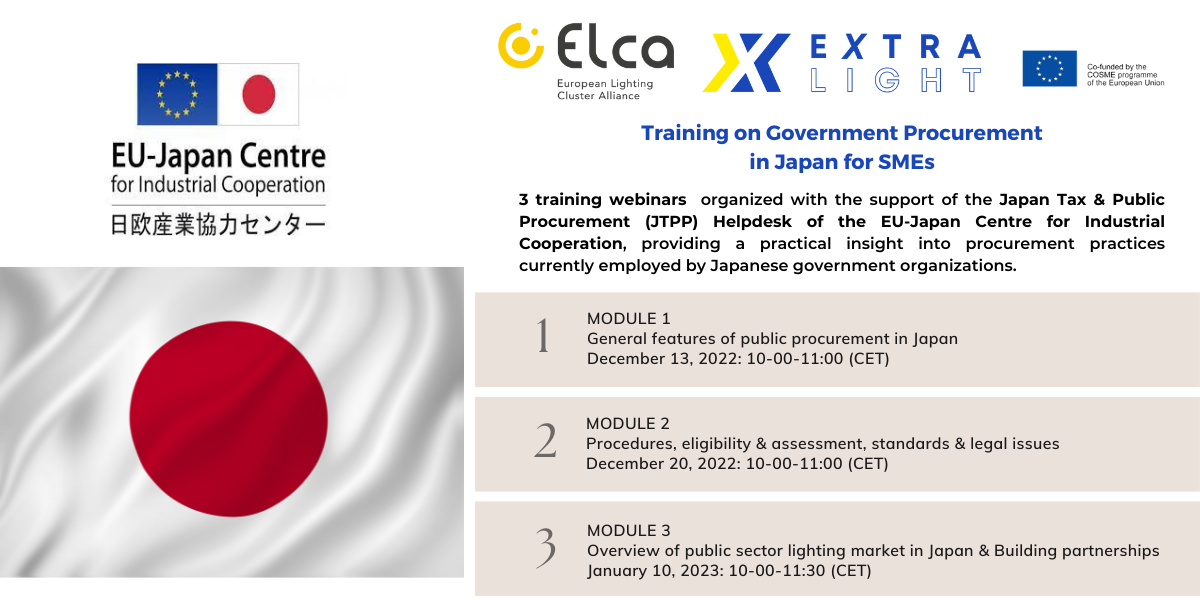 01 Dec

EXTRA LIGHT project – TRAINING ON GOVERNMENT PROCUREMENT IN JAPAN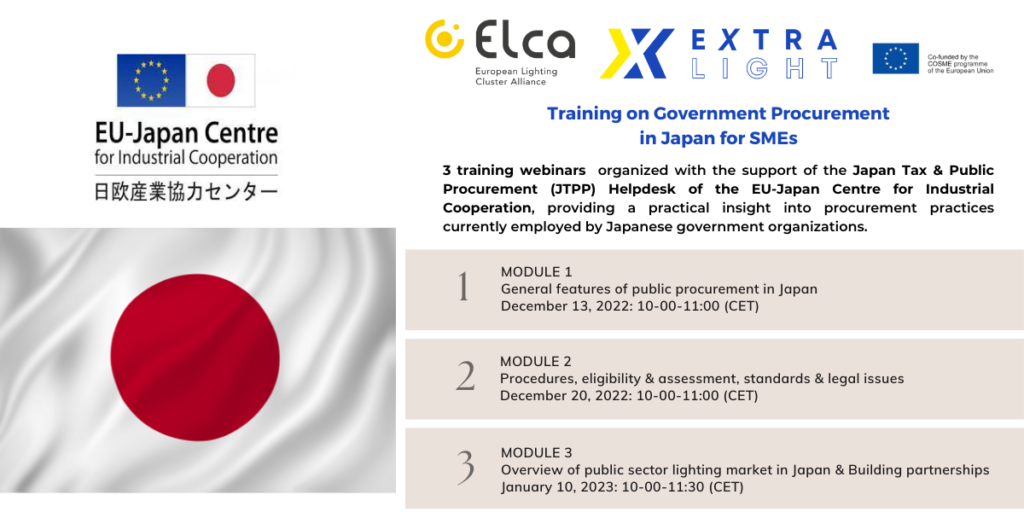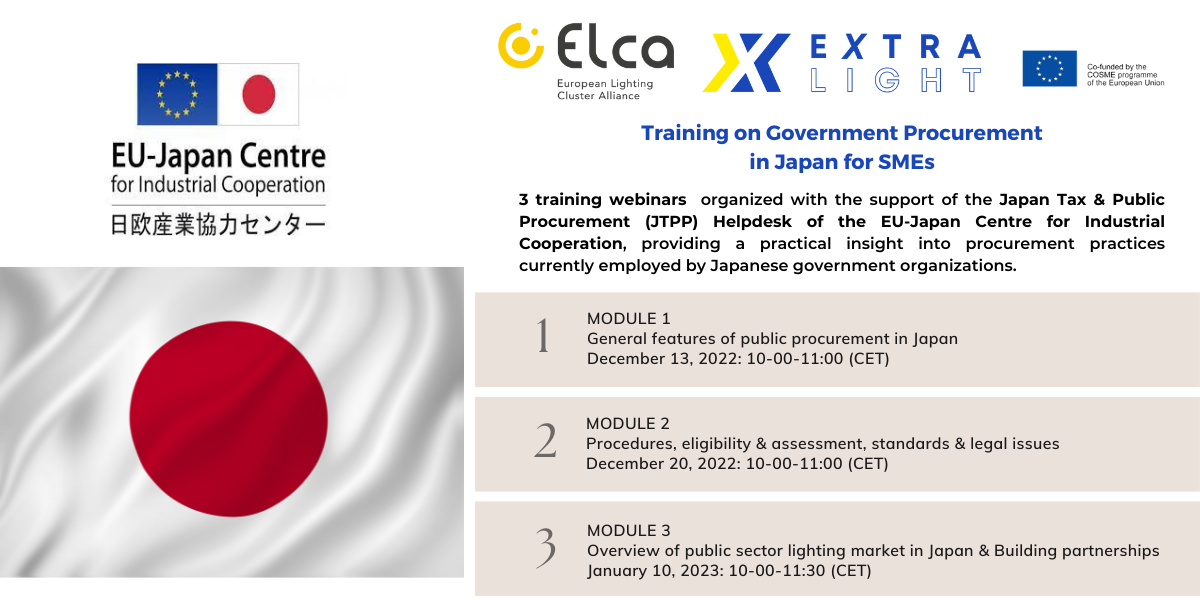 In the framework of COSME-funded EXTRA LIGHT project, the Consortium organized Training webinars on Government Procurement in Japan with the support of the Japan Tax & Public Procurement (JTPP) Helpdesk of the EU-Japan Centre for Industrial Cooperation and EEN Japan.
The experts supported SMEs in enhancing their knowledge on the government procurement processes and opportunities, providing also a practical insight into practices currently employed by Japanese government organizations. The training was structured in 3 free webinars, reserved for cluster managers and SMEs adhering to the EXTRA LIGHT partnership (ELCA, Rete di Imprese Luce in Veneto; CICAT Cluster d'Illuminacion de Catalunya; Cluster Lumiere and Business Upper Austria -Building Innovation).
More info on the workhops is available on the EXTRA LIGHT project website https://extralightproject.eu/
For information on the training materials, please contact one of EXTRA LIGHT partners.