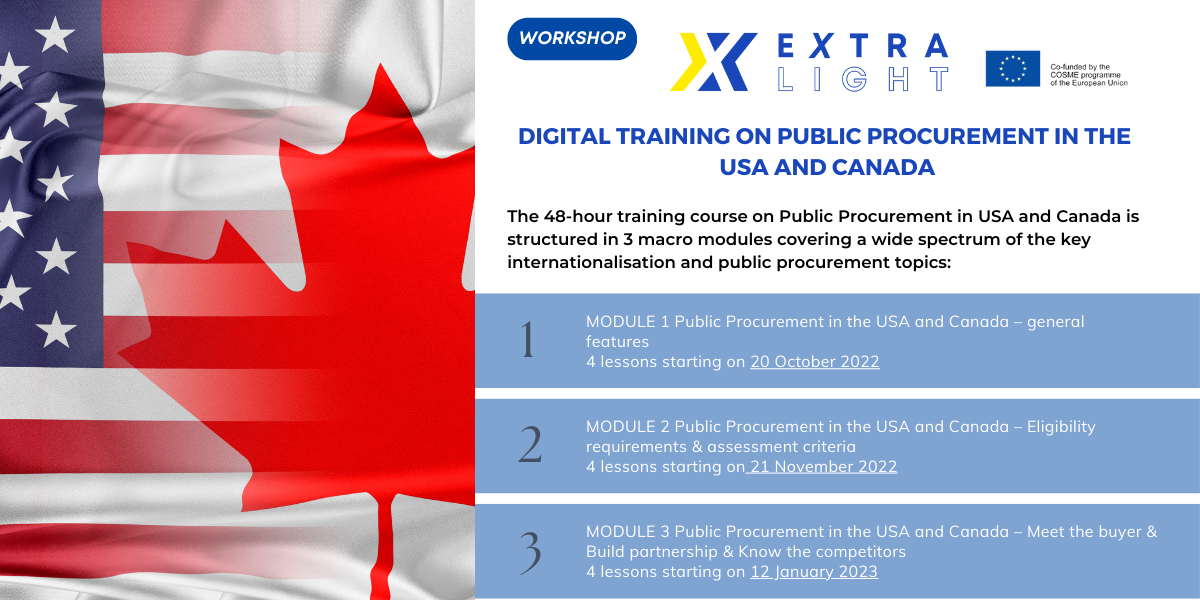 01 Oct

EXTRA LIGHT project – DIGITAL TRAINING ON PUBLIC PROCUREMENT IN THE USA & CANADA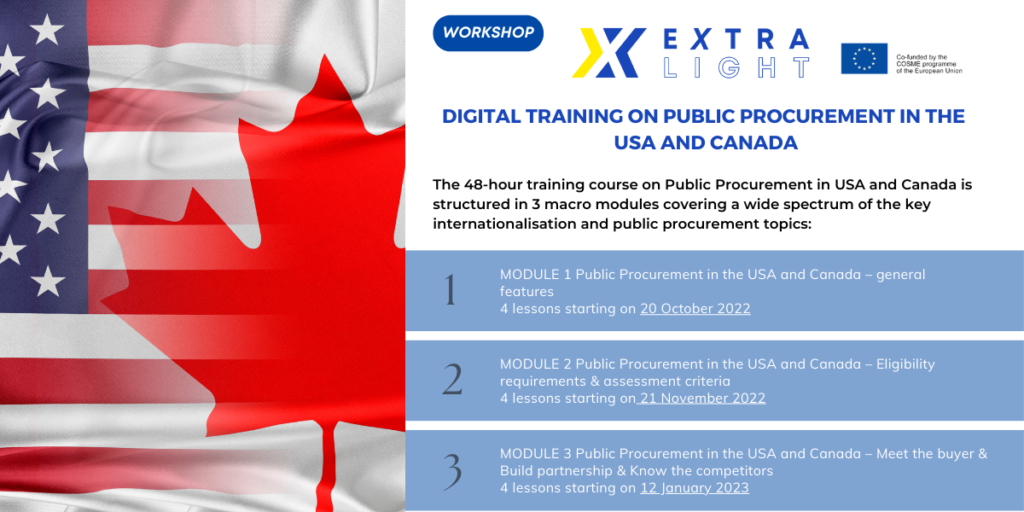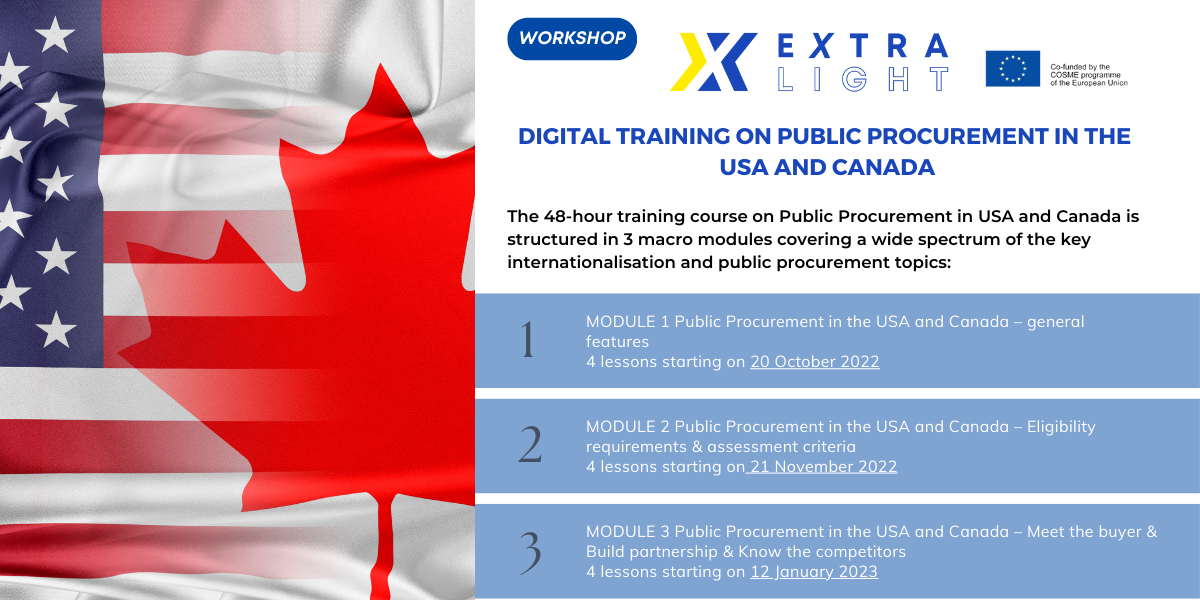 In the framework of COSME-funded EXTRA LIGHT project, the Consortium organized Digital Training on Public Procurement in the USA and CANADA for European lighting SMEs.
The selected experts will support SMEs in accessing public procurement as an important source for developing their business opportunities in these markets. The 48-hours training course is structured in 3 macro modules covering different aspects such as: eligibility requirements, evaluation criteria, legal issues and main obstacles for EU SMEs in target countries; public procurers, bid information sessions, partnership requirements and main competitors.
The courses are free and are reserved for cluster managers and SMEs adhering to the EXTRA LIGHT partnership (ELCA European Lighting Cluster Alliance, Rete di Imprese Luce in Veneto; CICAT Cluster d'Illuminacion de Catalunya; Cluster Lumiere and Business Upper Austria -Building Innovation).
More info is available on the EXTRA LIGHT project website https://extralightproject.eu/