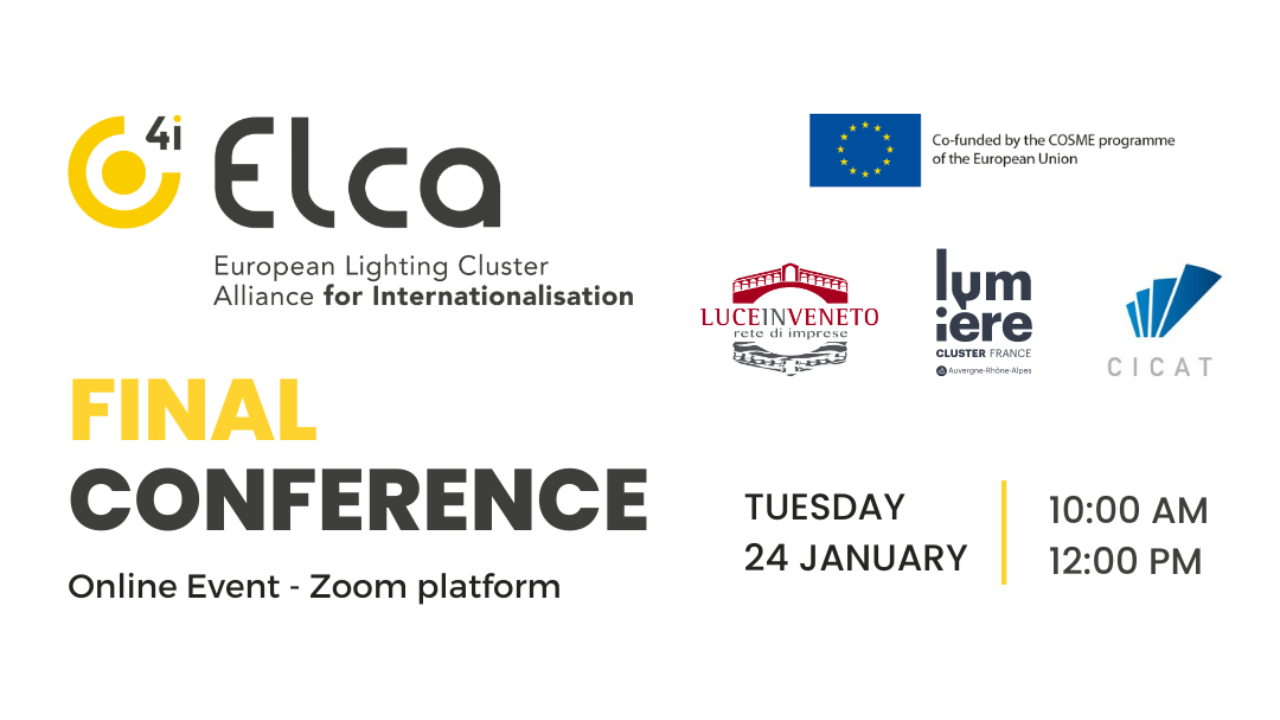 10 Jan

ELCA4i project – FINAL CONFERENCE

ELCA is pleased to announce that the ELCA4i (COSME) internationalization project involving its 3 members Rete di Imprese Luce in Veneto, Cluster de Iluminación CICAT & Cluster Lumière has succesfullly come to an end. On this occasion, the project consortium invites lighting companies, professionals and clusters to attend the ELCA4i Final Conference where the project results, achievements, and follow-up initiatives will be showcased and discussed.
24th January 2023 10:00 am – 12:00 pm CET
Meeting venue: Online session
Event registration here: https://youtu.be/QlgNFpYfNzs
During the event we will have a preview of the upcoming funding opportunities in the field of internationalization for clusters and SMEs by the EISMEA Agency as well as the possibility to learn more about business internationalization support offered by two realities Kelmer Middle East LLC and Medelhan and listen to the testimonies of SMEs that benefitted from the ELCA4i services.