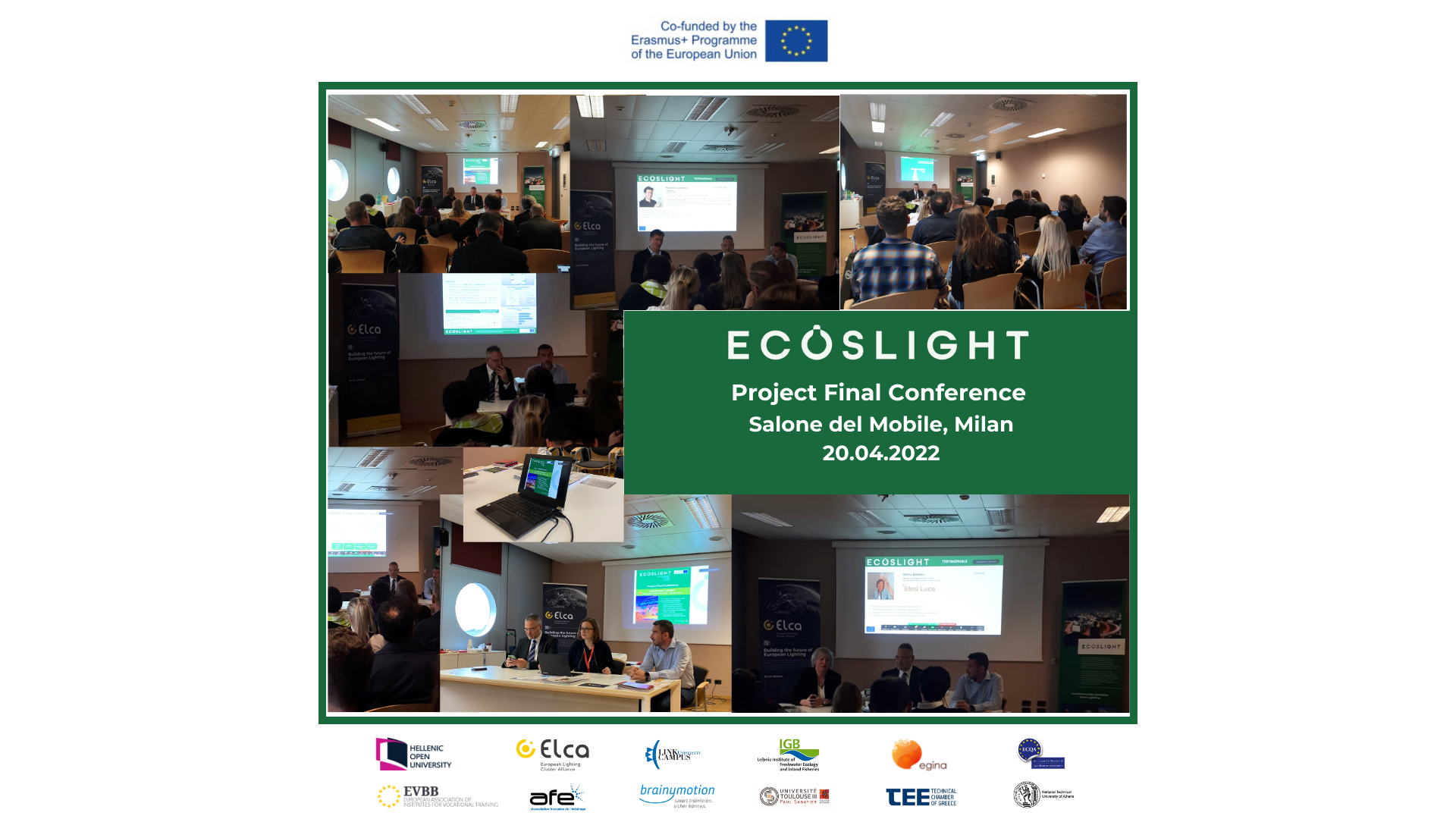 24 Apr

ECOSLIGHT project – Very successful Project Final Conference!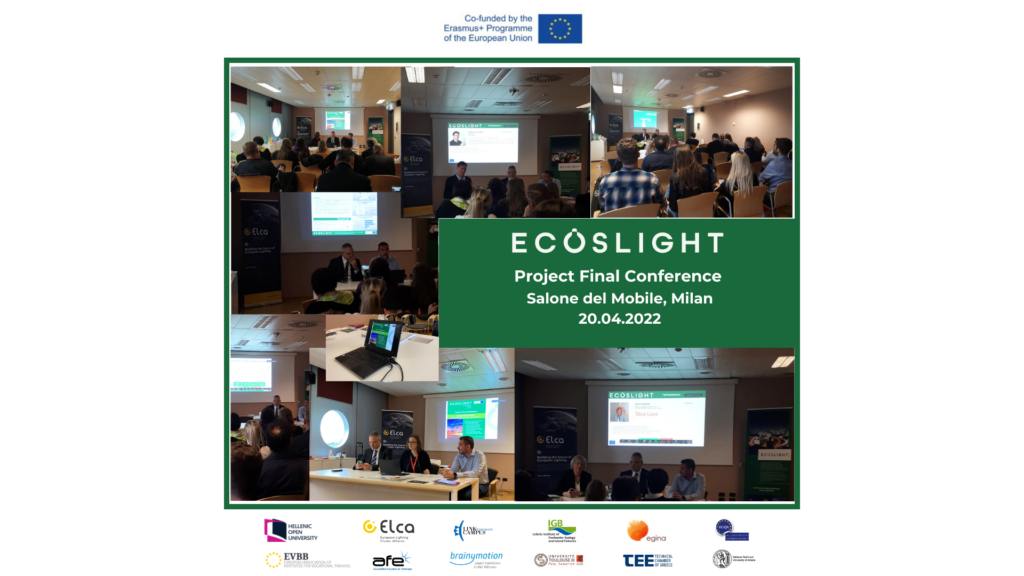 During the Salone del Mobile fair in Milan, Italy, the ECOSLIGHT Consortium organized its Final Conference to highlight the project's main achievements and discuss follow-up actions, with a particular focus on the MOOC training program "𝙀𝙨𝙨𝙚𝙣𝙩𝙞𝙖𝙡 𝙨𝙠𝙞𝙡𝙡𝙨 𝙛𝙤𝙧 𝙚𝙣𝙫𝙞𝙧𝙤𝙣𝙢𝙚𝙣𝙩𝙖𝙡𝙡𝙮 𝙘𝙤𝙣𝙨𝙘𝙞𝙤𝙪𝙨 𝙨𝙢𝙖𝙧𝙩 𝙡𝙞𝙜𝙝𝙩𝙞𝙣𝙜 𝙥𝙧𝙤𝙛𝙚𝙨𝙨𝙞𝙤𝙣𝙖𝙡𝙨" and its specialization course addressing professionals from the lighting & building sector.
During the event, we hosted also two testimonials Arch. Roberto Corradini and ELESI LUCE, who shared with us their experience and learning takeaways after having attended the ECOSLIGHT MOOC courses!
Huge thanks to all participants for joining us, both in presence and online!