30 May

ELCA invited as EXPERT by DG GROW to attend the User Requirements Workshop for a New Portal on Industrial Modernisation and Advanced Technologies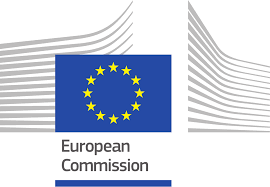 USER REQUIREMENTS WORKSHOP FOR A PORTAL ON INDUSTRIAL MODERNISATION AND ADVANCED TECHNOLOGIES
Brussels, 23 May 2019
The European Commission Directorate-General for Internal Market, Industry, Entrepreneurship and SMEs (DG GROW) is currently developing a new online platform to improve the analysis and systematic monitoring of industrial modernisation and advanced technologies in Europe.
Marta Krakowiak from ELCA, upon the direct invitation from the European Commission's DG GROW, participated in a workshop in the context of this new European online platform that will inform policymakers, industry representatives and academia on developments related to Industrial Modernisation and Advanced Technologies. During the workshop, ELCA had the opportunity to share ideas and views on the platform content and visual settings by providing direct input to the DG GROW officials and platform developers.
Moreover, ELCA networked with key stakeholders and peers coming from important organisations as Euro Commerce, European-level federation of Europe's technology industries, national and regional innovation agencies, European DIGITAL SME Alliance, European Association of Development Agencies (EURADA), Business Europe network and many European ICT and digital clusters representatives.
In the next months, ELCA will participate in the follow-up activities to support DG GROW in the definition of the portal.