30 May

ELCA AT THE EUROPEAN CLUSTER CONFERENCE 2019 IN BUCHAREST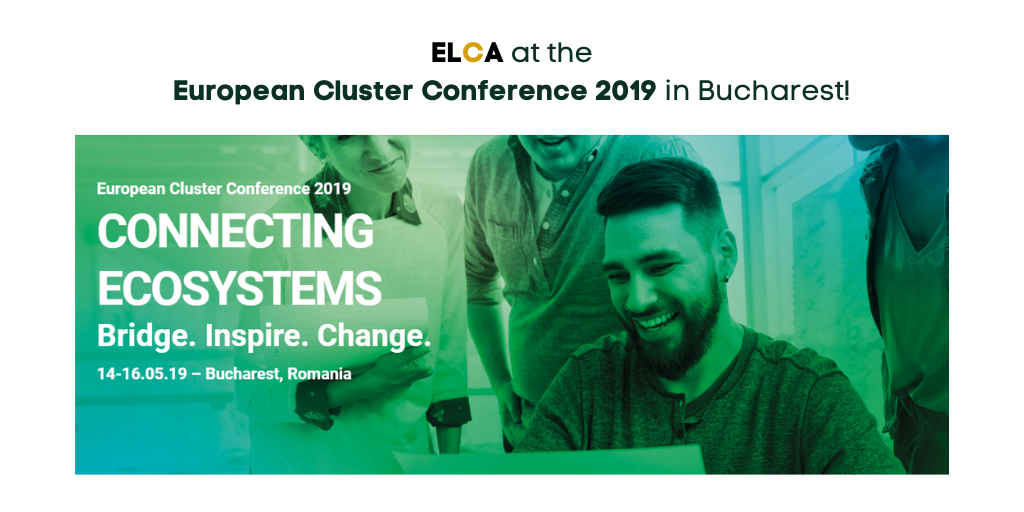 ELCA attended the 6th edition of the European cluster conference that took place during 14-16 May 2019 in the palace of Parliament in Bucharest.
The conference was organised by the European Commission's Directorate General for Internal Market, Industry, Entrepreneurship and SMEs in cooperation with the Romanian Ministry of Economy. With its theme "Connecting ecosystems: Bridge. Inspire. Change", the conference gathered 450 national and regional cluster policy-makers and practitioners from industry, research and academia.
ELCA had the opportunity to connect with other industrial clusters and participated in the interactive group discussions on emerging hot topics as digital transformation, circular economy and creating shared value. ELCA contributed to discussions on how to stimulate strategic interregional collaboration and linkages between different cluster-related EU initiatives.
ELCA introduced also the first outcomes of the Cyber Secure Light project at the side partnering meeting of European cluster partnerships, organised in collaboration with the Commission's Executive Agency for Small and Medium-sized Enterprises (EASME).
More information on the conference can be found here