15 Nov

CYBER SECURE LIGHT Project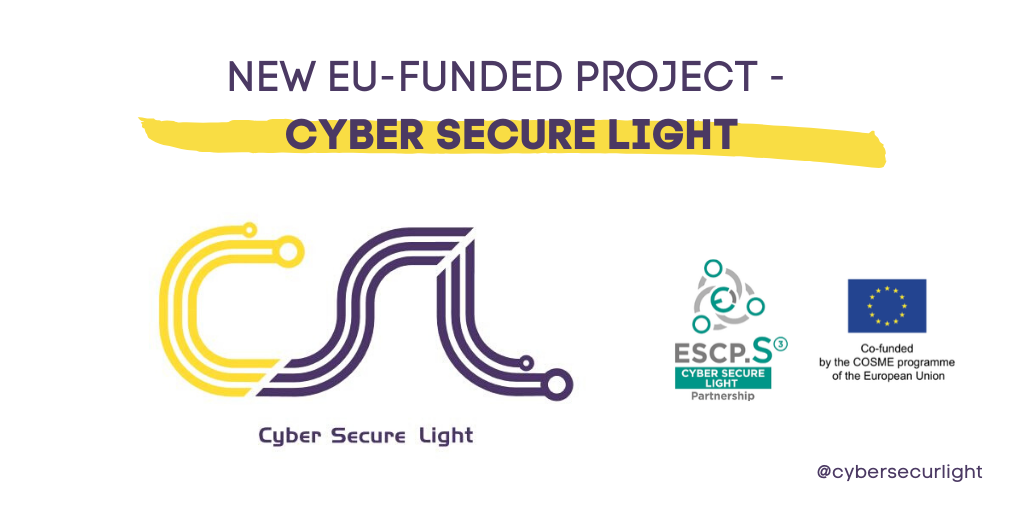 The Cyber Secure Light project, co-funded by the European COSME Programme has officially started its activities on 1st of October 2018.
The seven industrial cluster partners have come together to jointly address the cybersecurity challenges in the smart building sector, with a particular focus on the connected lighting resilience. At the heart of the CSL partnership will be the creation of value chain linkages and joint business cooperation projects and investments amongst groups of SMEs of the smart building value chain. As it is of paramount importance to create a transnational cooperation opportunities within the smart building ecosystem, both at clusters and companies level, in order to increase linkages, international exposure and enable commercial partnerships, intra-regional synergies across clusters and companies and facilitate access to innovative technologies and investment in the cybersmart building sector.
The CYBER SECURE LIGHT main goal is to develop a Joint Cluster Partnership Strategy to pursue proactive and business-oriented cross-sector cooperation of SMEs and industrial clusters, as well as their interaction with technology centres towards generating joint actions and investment projects in relation to the IoT smart building value chain, with a particular focus on the security aspects.
For more information please visit the project website: www.cybersecurelight.eu